What Are Mobile Friendly Websites & Why You Need Them?
A website that is designed to work seamlessly on a mobile device is said to be a mobile-friendly website.
All the elements of the website are rendered according to the mobile screen size. Not only that, in a mobile-friendly website, we ensure that navigation, as well as other user experiences, work quite smoothly.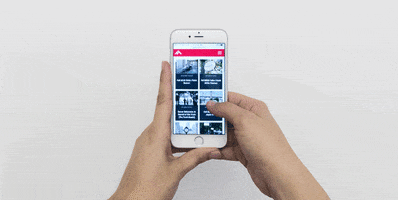 A user constantly zooming in and out of the website on a mobile screen is a sign of poor mobile web design.
There are various online tools that you can use to check whether your website is mobile-friendly or not. Most popular among them is Google's Mobile-Friendly Test Tool.
Try this on your own website. This tool also indicates the areas which are poorly performing on a mobile device.
Importance of Mobile-Friendly Website
With the advent of the latest internet technologies, more and more people are preferring using a mobile device over a desktop device. In fact, in some countries, mobile users have surpassed desktop users.
With more things being accessible on a mobile, users now use smartphones to get routine tasks done.
From shopping online to watching YouTube videos, a smartphone is preferred, always.
If you are running a business that intends to reach as many people as possible then creating a mobile-friendly website is a must.
Having a mobile-friendly website is an important aspect of SEO as well.
As performance on a mobile device heavily affects your SEO, paying attention to the mobile design of your website becomes necessary.
This should be one of the first things to check when performing a site audit – if the website performs well on a mobile device or not. If your website is not performing well on a mobile device then you cannot expect to boost your SEO performance.
Google's Mobile First Indexing Update
Google released an update announcing that Google would crawl the web pages using smartphone bot and rank websites on Mobile performance only.
Before that, Google used to crawl and rank on the basis of Desktop performance only. Since the majority of people now use smartphones, Google uses mobile to index and render websites.
This makes it even more important to make websites friendly on mobile.
Conclusion
Now that we have seen why and how mobile-friendly websites are important, we need to see how we can make websites mobile-friendly and learn about various aspects related to that.
Search Engine Code Team is comprised of SEO experts and strategists having more than 20 years of combined experience. We keep testing and delivering knowledge of SEO for the community of SEO.